Linking up again with Andrea over at
Momfessionals
!
What I'm loving this week...
1
. New Years!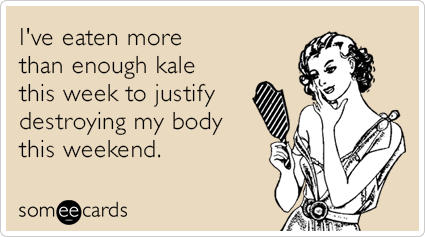 I know it's so cliche, but I really do love the promise of a fresh, new year. Starting over, in my eyes, is a great thing. My only "resolution" is really a goal. And that's to run my marathon in May. As far as other resolutions, just to get back on my healthy eating again.
2.
VOLLEYBALL SEASON!!
I seriously cannot.freaken.wait for this weekend! Rachel has a tournament in Forest Lake on Sunday and I am so stoked to watch the girls play.
3.

Tenzies. It's a dice game, get it people. it's SO addicting! Saturday night we were at Brad's sisters house with the kids and played it for almost 2 hours!
4.

Salads. After 6 weeks of eating things I only eat once a year, my body was craving health food. I dropped 3 pounds since Christmas! I love my daily salads and good eats.
I can't even tell you how much I love this thing. I know it's only been a couple weeks, but I seriously feel SO organized!
Happy Friday everyone!!