I recently completed the Advocare
10 day Cleanse
. Its a cleanse that includes a fiber drink, herbal cleanse supplements and probiotics. Now, I am not one who typically tries cleanses. Number 1, I am afraid I will be needing to use the restroom at work every 2 hours and I do NOT want to feel like I may crap myself at any moment...Number 2, most cleanses are about eating hardly any food and drinking weird stuff like apple cider vinegar with cayenne pepper..huh?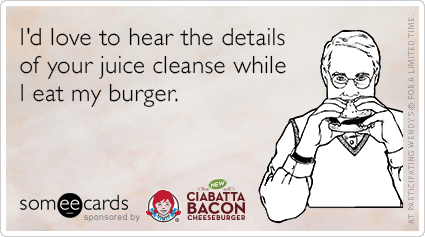 So anyway, I was pleasantly surprised with this cleanse. It's 10 days of really watching what you eat, I exercised like normal and ate very clean. After the 10 days I lost 3 pounds. Now, I would imagine that I would have lost those 3 pounds without the cleanse, but I will say that my energy was through the roof and I just felt better. Might also be from the beer I refrained from having. Just kidding, I still had a couple...
One of my favorite meals I cam up with was this Quinoa Vegetable Skillet. It was SUPER easy to make, and very satisfying.
Skillet Vegetable Quinoa
Prepared quinoa *I keep a bag of prepared quinoa in my freezer
*Heat the olive oil over medium heat, and add onion. Saute until softened and translucent. Add sugar snap peas and cook until crisp tender, add garlic. Stir in shrimp (or chicken) and red pepper flakes and turn heat to low, cover and cook for a few more minutes.
Like I said, it is very satisfying and I love the added heat the red pepper flakes give it.